De verzendkosten zijn volgens grote en gewicht van de pakjes en deze worden verstuurd met PostNL.
Verzendkosten Nederland:
Tot 44.90 Euro berekenen wij 3.00 Euro voor de verzendkosten, boven de 44.90 Euro wordt uw bestelling gratis verstuurd.
Bestellingen kunnen ook opgehaald worden op onderstaand adres (alleen op afspraak!). In dat geval kunt u ook pinnen en u hoeft geen portokosten te betalen.
Adres: Europaplein 15, 5684 ZC Best, Nederland, Telefoon: 0499-460320
Verzendkosten Belgie:
Verzendkosten 3.00 Euro bij een bestelling boven de 15 Euro, onder de 15 Euro berekenen wij een hogere porto.
De orders worden verstuurd met FedEx of met PostNL
Adres: Europaplein 15, 5684 ZC Best, Nederland, Telefoon: ++31(0)499-460320
Gemiddelde Levertijden:


Nederland: 1 werkdag
Belgie: 2 werkdagen
Europa: 2-3 werkdagen
USA, Canada & Mexico: 2-4 werkdagen
Rest van de wereld: 2-5 werkdagen


Betalingsmogelijkheden:


U Kunt bij ons betalen met: Ideal, Paypal, Creditcard, op rekening en met pin bij een ophaling in onze winkel.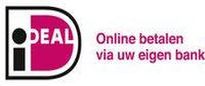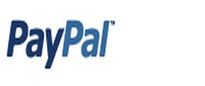 Verzendmogelijkheden:
Wij versturen met Postnl en internationaal met FedEx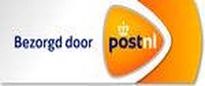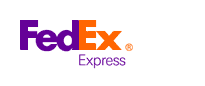 Terugzendingen \ Retouren:
Wilt u een product retourneren? Dat kan binnen 14 dagen en nadat u dit heeft gemeld bij onze klantenservice. Wij vragen u ervoor te zorgen dat het product gesloten en in goede staat blijft.
Neem contact met ons op: telefoon: 0499-460320 of email: Info@debestezet.nl
Retouradres: Schaakboeken Verzendhuis De Beste Zet, Europaplein 15, 5684 ZC Best, Nederland
Zodra het pakketje door ons is ontvangen, wordt een creditfactuur opgemaakt en wordt uw geld zo snel mogelijk, maar uiterlijk binnen 14 dagen, teruggestort.
Klachten:
Heeft u een klacht? Wij horen het gaag en vinden het belangrijk een goede oplossing te vinden. Stuur een e-mail naar Info@debestezet.nl of bel 0499-460320.